Veteran fast bowler Lasith Malinga, who recently retired from ODI cricket, will lead Sri Lanka in the three-match T20I series against New Zealand, beginning on 1 September in Pallekele. MORE..


24 Aug 2019 (6:07 PM)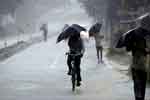 Windy condition over the island, particularly in Central hilly areas, Northern, North-central and North-western provinces and in Trincomalee and Hambantota districts (up to 50 kmph) at times and showery condition in South-western part of the island is expected to continue. MORE..


25 Aug 2019 (10:15 AM)



The Central Bank is extremely unlikely to reduce its key monetary policy rates before presidential elections expected to be held before Dec. 9, its chief Indrajit Coomaraswamy told Reuters on Sunday. MORE..


25 Aug 2019 (8:41 PM)



A person has been arrested in the Thalangama area in Talawatugoda over the possession of Cannabis, stated the Police. MORE..


25 Aug 2019 (11:29 AM)



The age of marriage should be revised up to 18 years when the Muslim Marriage and Divorce Act is amended, says The New Wings organization. MORE..


25 Aug 2019 (1:46 AM)