The Ministry of Defence, issuing a special press release today (24), stated that lifting the State of Emergency will not have any impact on the ban imposed on terrorist organizations. MORE..


24 Aug 2019 (9:28 PM)



The Secretary of the Ministry of Power and Energy Suren Batagoda is avoiding the Committee On Public Enterprises (COPE) in the fear of having to reveal the names of the politicians involved in these frauds, according to the Ceylon Electricity Board Employees Union. MORE..


25 Aug 2019 (8:03 PM)



The age of marriage should be revised up to 18 years when the Muslim Marriage and Divorce Act is amended, says The New Wings organization. MORE..


25 Aug 2019 (1:46 AM)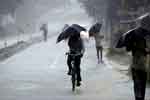 Windy condition over the island, particularly in Central hilly areas, Northern, North-central and North-western provinces and in Trincomalee and Hambantota districts (up to 50 kmph) at times and showery condition in South-western part of the island is expected to continue. MORE..


25 Aug 2019 (10:15 AM)



The Central Bank is extremely unlikely to reduce its key monetary policy rates before presidential elections expected to be held before Dec. 9, its chief Indrajit Coomaraswamy told Reuters on Sunday. MORE..


25 Aug 2019 (8:41 PM)