Sri Lanka Podujana Peramuna (SLPP) Presidential candidate Gotabaya Rajapaksa says he pledges to appoint an independent commission of inquiry to probe the Easter Sunday attacks through a government under his leadership. MORE..


26 Aug 2019 (12:37 AM)



President Maithripala Sirisena has been notified to appear before the special Parliamentary Select Committee appointed to inquire into the Easter Sunday attacks. MORE..


25 Aug 2019 (12:04 PM)



The Secretary of the Ministry of Power and Energy Suren Batagoda is avoiding the Committee On Public Enterprises (COPE) in the fear of having to reveal the names of the politicians involved in these frauds, according to the Ceylon Electricity Board Employees Union. MORE..


25 Aug 2019 (8:03 PM)



In Sri Lanka s political terrain, national security and the presidential race are the main talking points this season, both bringing a measure of anxiety for many. Almost lost in that buzz is the quiet achievement of a team of Sri Lankan scientists in outer space. MORE..


25 Aug 2019 (4:01 PM)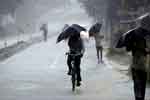 Windy condition over the island, particularly in Central hilly areas, Northern, North-central and North-western provinces and in Trincomalee and Hambantota districts (up to 50 kmph) at times and showery condition in South-western part of the island is expected to continue. MORE..


25 Aug 2019 (10:15 AM)